1 Jun 2022
Maharashtra: 6 RTO services to go 'faceless', online from tomorrow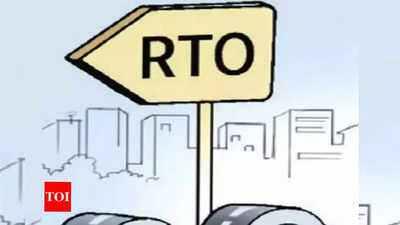 MUMBAI: From June 2, the state transport department will launch six online "100% faceless services" and no longer need people to visit the RTO.
The six services include licence renewal, duplicate driving licence, change of address on a licence, duplicate RC book, change of address on the RC book, and a no-objection certificate to transfer a licence to another state.
Around 18 lakhs to 20 lakhs applications are received for these services every year, for which paperwork will be reduced to zero. Transport minister Anil Parab will launch the services.
"For a few days, the services will be available at RTO offices for those unable to go online, but eventually, they will be 100% online," said state transport commissioner Avinash Dhakne. "For a doctor's certificate (required for licence renewal), doctors can now create a user ID and password and issue certificates to valid candidates online. This certificate gets stored in the Vahan portal, and one need not come to the RTO anymore with the certificate and form," he said.
The state transport department plans to reduce visitors to RTO by 90-95%, and only those who need to give a permanent driving licence test or come for verification for an international driving licence will need to go to the RTO in the near future.
An RTO official said, "Learner's licence has already been made online. Anyone can apply for it and give tests from home and obtain learners' certificates digitally using an Aadhar card. We have also given rights to vehicle dealers to complete the entire registration process and deliver cars and bikes at the earliest at the showrooms."
A senior transport official said, "We want to remove red tape in our department and make the licence and car registration process simple and easy for citizens. The introduction of online systems for licence application, vehicle registrations, tax collection and other RTO fee payments has reduced queues at city RTOS by more than 70%. We want maximum people not to visit our offices and get work done wherever they are." Digital signatures linked to Aadhar will enable all licence/registration online.