21 Oct 2021
Commercial Vehicle Forum 2021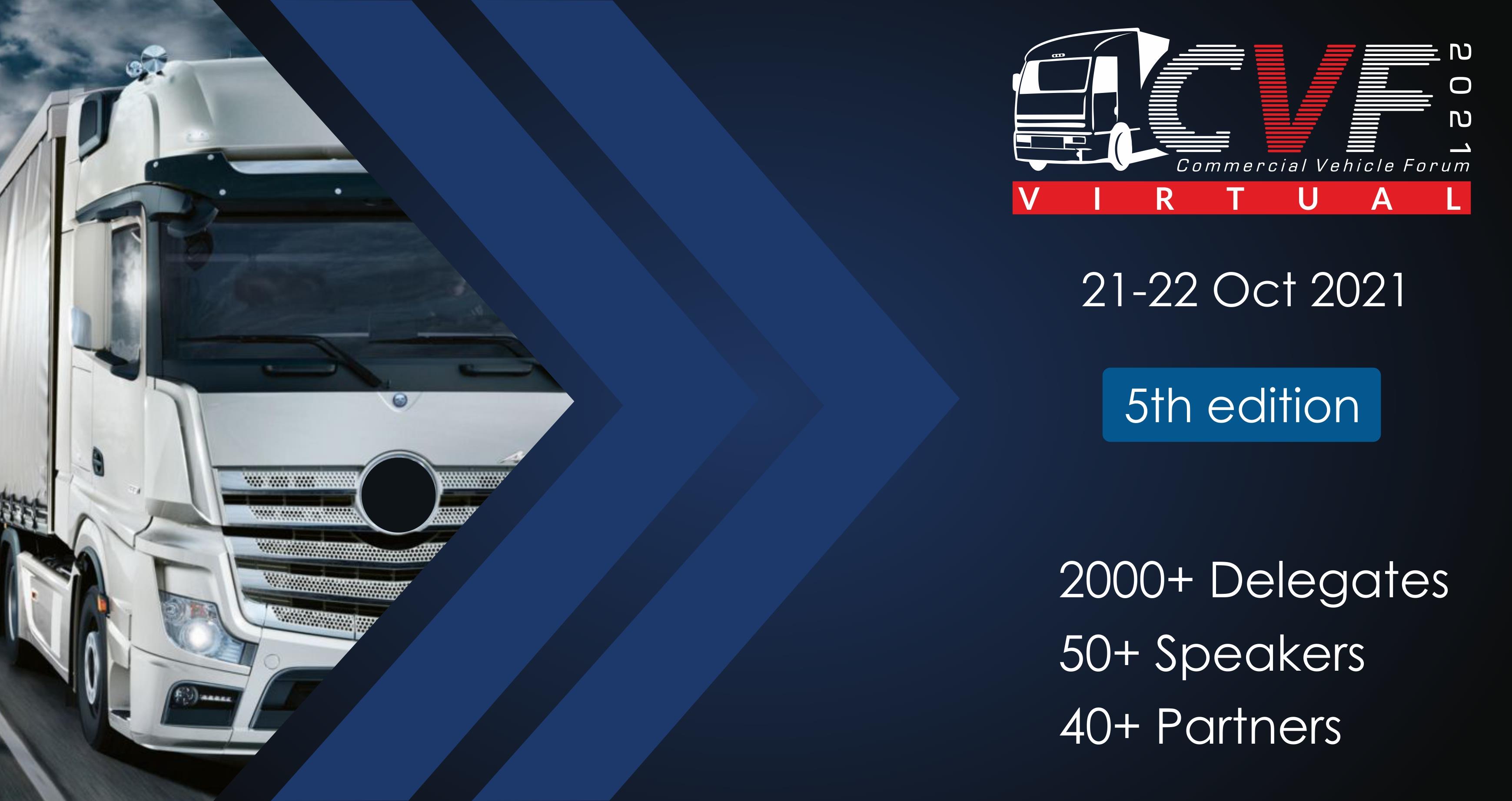 https://cvforum.in/Event Name: Commercial Vehicle Forum 2021
Date: 21-22 Oct 2021
Details:With over 60 speakers joining our virtual stage, Commercial Vehicle Forum will be the largest event in the nation focused on the Commercial Vehicle and Road Transport industry. The upcoming 5th Edition of CVF is scheduled to take place online on 21 & 22 Oct 2021.
Since 2016, CVF has grown to welcome over 2,000 attendees, and has been labelled as a "NOT TO MISS event for the Indian CV Sector".
In fact, CVF has become the crossroads for senior-level professionals from CV Manufacturers, Auto Suppliers, Associations, CV Dealers and the Government, alongside some of the worlds' most disruptive Logistics Service Providers.
Come join us!