9 Sep 2021
Commercial transporters' apex body launches legal helpline for the drivers in distress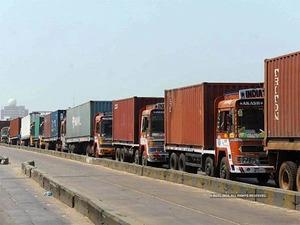 All India Transporters Welfare Association or AITWA, has launched the country's first on-road legal assistance program 'Lawyer on-the-Spot' (LotS). The program will provide round the clock online legal help, immediate local legal representation and education on basic rights and procedures to commercial vehicles in need. The association has tied up with legal tech platform 'Lawyered' for the program.
One of the apex industry bodies of India's road transport sector and also recognized by the Ministry of Road Transport & Highways (MoRTH) has launched this initiative to expedite the legal help to commercial vehicles in cases including accidents, thefts and seizures of commercial vehicles by officials.
"Incidents can happen to anyone, anywhere and at any time. However, it is imperative to understand that a majority of trucks get delayed due to forced stoppages or corrupt officials," said Mahendra Arya, President of AITWA in a release. "Hence, the effective and timely intervention of a trained professional who knows the ins and outs of the laws and the authorities is required for the welfare of the Road Transport Fraternity."
India's road network is considered to be the second busiest in the world and transports 980 million tonnes of cargo annually. According to AITWA, road transport is most susceptible to interferences such as forced stoppages by concerned authorities and external agents which lead to corruption and the industry loses over $20 million annually. The loss of productivity due to these stoppages is a big concern as it potentially increases the trip costs by 40%.
According to AITWA, any commercial vehicle in distress will be able to make a call to the helpline and the drivers will get support to get connected with the local authorities on the location of the incident including the Police, RTO and Taxation departments. Also, for incidents that require on-the-spot support by a local lawyer, LotS will connect the customers to a nearby legal professional.
"Our aim is to help the fraternity bring down huge productivity losses and minimize the impact of such incidents," said Himanshu Gupta, Founder & CEO of Lawyered.
https://www.google.com/amp/s/m.economictimes.com/industry/auto/lcv-hcv/commercial-transporters-apex-body-launches-legal-helpline-for-the-drivers-in-distress/amp_articleshow/86068862.cms