1 Jun 2020
Mumbai: Transporters fear drop in truck driver population migrants head back home; may hit supplies if not checked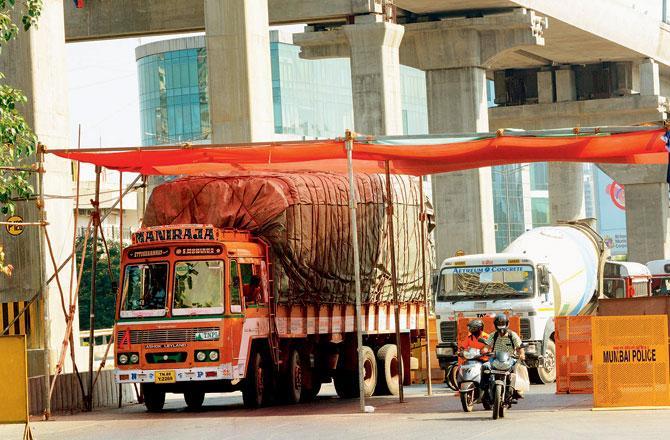 MUMBAI: Transporters fear that after facing an acute shortage of truck drivers during lockdown for over 40 days, the government's readiness to send migrant workers back to villages will further add to their trouble in kick-starting the supply chain activities at a desirable level.
"From April 20, post-government announcement to resume supply chain, there are just 30% transport vehicles on the road. But now with special trains to carry migrants in different states/cities being made available, a few drivers riding the trucks now will also disappear and the percentage of trucks on the road may further come down to 20%," said Mahendra Arya - President, All India Transporters' Welfare Association (AITWA) on Monday. "This will leave the transporters again in vulnerable position. And the supply of essential and non essential goods may be impacted if we fail to retain the drivers now," he stated.
He further said : "Sudden announcement of national lockdown compelled some drivers to desert the trucks they were riding on the transit and they got stranded on the highways for several days. It was frustrating for them."
Abhishek Gupta of Bombay Goods Transport Association said: "These truck drivers were on the roads, when the first lockdown was announced on March 25. Suddenly next morning they didn't find any place to have a cup of tea. Police beat them up if they moved their truck. No place for lunch or dinner that day and they were not allowed to use the water taps at few petrol pumps as pump employees feared infection of the virus. Many of these drivers quickly left the truck and went back to their village. Some stayed on but now most of these migrants also want to go back to villages. We are witnessing the impact at Nhava Sheva as some of the trucks are lying idle."
Said Arya, "Drivers need to be motivated to resume to the work and this can be done with providing incentives in form of Health Insurance from the government, so that driver himself and his family is assured of certain compensation in an unfortunate event."
It is important to note that the road transport sector is very different from many industries, as it pays taxes upfront in many ways without any link to business or profitability as compared to organised sector, he added.