5 May 2019
Registration Of Motor Vehicles Stopped Pan India — Transport Ministry Lays Siege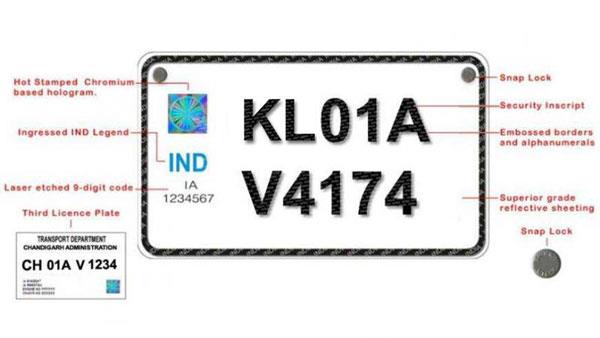 The National Informatics Center (NIC) has blocked the issuing of Certificate of Registration for new vehicles across the country. The move comes from the Union Ministry of Road Transport and Highways. Rajeev Puthalath, Joint Transport Commissioner & Secretary, State Transport Authority, said to The Hindu, "The National Informatics Centre (NIC) blocked access to the Transport Mission Mode Project's pan-India application 'Vahan' for vehicle registration on a directive of the Union Ministry of Road Transport and Highways."


The action was taken based on decisions taken at a meeting chaired by the Joint Secretary, MVL Section, Ministry of Road Transport and Highways, at New Delhi. The meeting took place on 4 April 2019 and the discussion revolved around the integration of High Security Registration Plates (HSRP) with the 'Vahan' database.


The Ministry of Road Transport and Highways then had the Under Secretary, Mr Dharkat R. Luikang to officially send the Minutes of the Meeting to all State Transport Commissioners on 18 April 2019. With the blockade in place, Certificates of Registration cannot be issued for any new motor vehicles in any State of India except Madhya Pradesh, Andhra Pradesh, and Telangana. These States use their own software instead of the Ministry owned 'Vahan' software. Certificates will continue to be issued in these States.

Automobile manufacturers were asked by the Ministry to issue high security registration plates that include a third registration mark. This third registration mark is to be done by the automobile dealer. April 1st marked the deadline and all vehicle being registered had to feature the security plates and the third registration mark. Mr Puthalath added, "The MVD personnel could not log on to the 'Vahan' database. It is the laxity on the part of automobile manufacturers and dealers in making available the HSRP. Only Maruti has come up with the registration plate. We will be issuing a directive not to register new vehicles without affixing the HSRP."


Thoughts About The Registration Blockade Well they had this coming. India tends to take the law lightly and we're slowly learning our lesson. Automobile manufacturers had enough of time to ready these plates and install them on all vehicles rolling out on and after 1 April 2019. It will be interesting to see what auto manufacturers do no to speed up an already lengthy waiting period. And kudos to Maruti Suzuki!