25 Jan 2019
No toll plazas on national highways? Here what NHAI is planning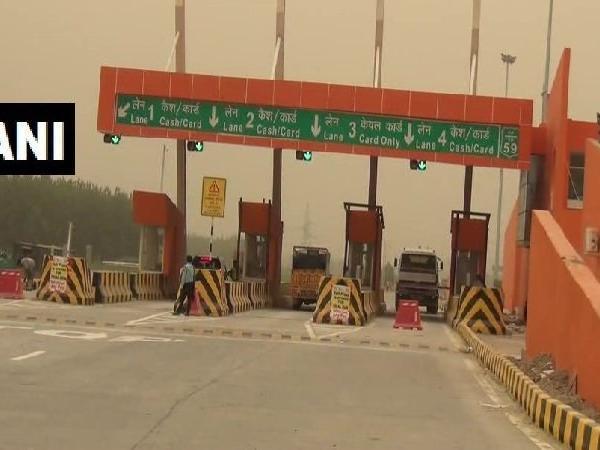 Soon regular commuters might not have to deal with toll plazas on national highways. NHAI is planning to replace toll plazas with On-board unit devices in vehicles to facilitate automatic toll tax collection.


New Delhi: Soon you might not have to deal with any toll plazas on National Highways! According to a Dainik Bhaskar report, National Highways Authority of India (NHAI) is planning to eliminate toll plazas on National Highways across India. NHAI will reportedly replace toll plazas and introduce On-board unit devices for toll collection.
As per the report, these On-board unit devices will be installed in the vehicle and when the vehicle completes the journey, the toll amount will be deducted from commuter's account automatically. The project has already been put into motion on a pilot basis on the Delhi-Mumbai highway. If the project turns out to be a success, an official notification regarding this will be released by Transport and Highways Ministry.
The national daily report further stated that in September last year, Ministry of Road Transport and Highways reported that revenue has grown significantly because of the use of FASTAG devices. These devices allow toll tax to be collected electronically. Since the devices use radio frequency identification technology, vehicles are not required to stop in order to pay toll tax.
Soon, commuters might not have to stop at toll plazas to pay their toll tax. If this On-board unit device plan comes into action, the tax will be calculated by these devices and the amount will be deducted automatically from commuter's account. It may be noted that commuters will have prepaid accounts linked to the devices to facilitate the process.
Worth mentioning here is that Union Minister for Road Transport & Highways, Nitin Gadkari recently inaugurated a 1,210-meter span-bridge over the river Ravi in Kathua district in Jammu and Kashmir. The bridge will benefit over 2,20,000 people living on the two sides – Kathua in Jammu, and Pathankot in Punjab. It will reduce the distance between the two cities from 45 Kms to 8.6 Kms. The bridge has been constructed at a cost of Rs 158.84 crore to improve inter-state connectivity.