11 Jan 2019
Half day Workshop on Telematics For Road Safety organised by AITWA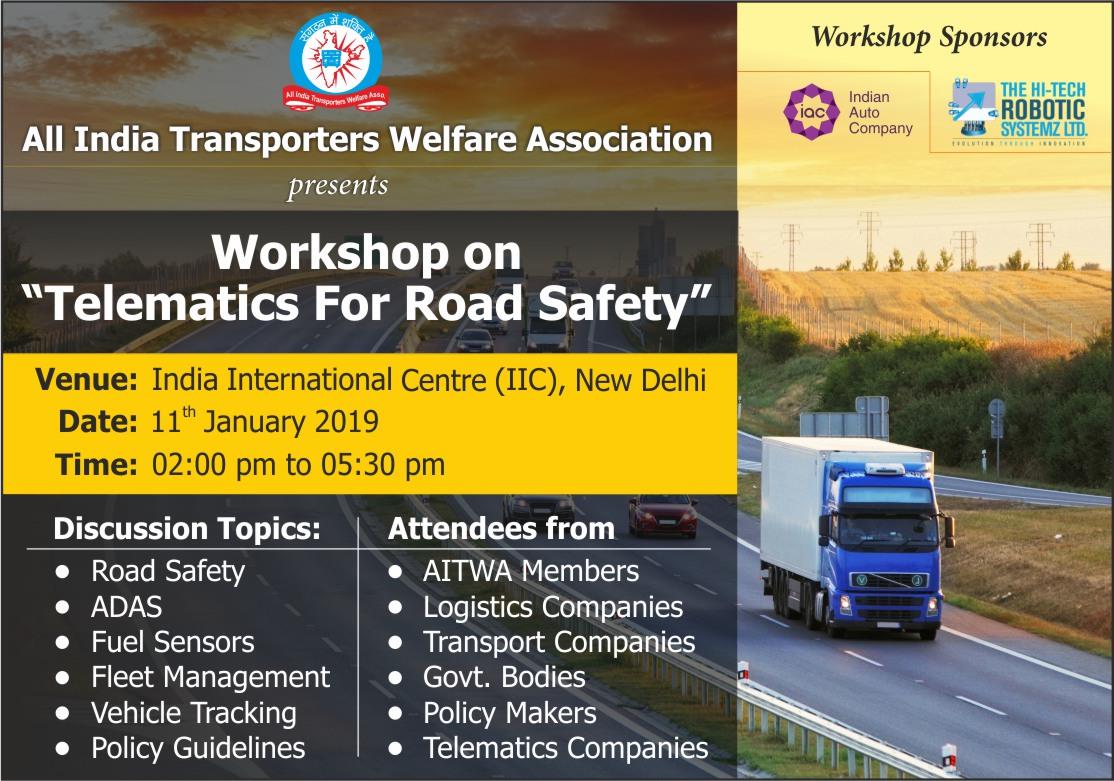 Dear Sir's,
Greetings from AITWA.!,
You are requested to please do attend or send, persons from Operations and feet management ,to attend Half day Workshop on Telematics For Road Safetyorganised by AITWA on ADAS (Advance Driver Assistance Systems) Fuel Sensors VTS /Fleet Management, with eminent & Govt. Speakers Mr. RR Singh, BIS (Bureau of Indian Standers) on Friday, 11th January, 2019, (02:00 to 05:30 PM) at India International Centre - IIC, Lodhi Road, New Delhi.
Please confirm the presence and e-mail or whatsAap the name and phone no of the persons to make necessary arrangements and to send location.
Warm Regards,
J.P. SINGLA
CHIEF EXECUTIVE OFFICER
ALL INDIA TRANSPORTERS WELFARE ASSOCIATION -[AITWA]
M-5, Ashoka Centre, 4E/15, Jhandewalan Extn.
New Delhi -110055 | India