21 Dec 2018
Pay traffic fines through an application...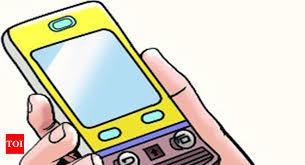 BHUBANESWAR: The state transport authority (STA) has decided to launch a mobile app-based payment system to enable traffic violators to pay their fines instantly. The proposed facility will benefit those who do not carry cash, credit or debit cards. "We will integrate the app-based payment system with our e-challan devices. The mobile application will scan a quick response or QR code shown on e-challan devices, enabling people to make instant fine or fees transfers," STA chairman and transport commissioner Sanjeeb Panda told TOI.

To avail themselves of the service, people need to download the unified payments interface (UPI) app of a bank on their mobile phone. The UPI is a system that powers multiple bank accounts into a single mobile application of any bank, with several banking features and instant transfer of money.

The STA has asked a private bank which had supplied the e-challan gadgets, to integrate the app-based payment feature to the device. On December 6, the STA had launched an e-challan system, doing away with the manual practice of giving hand-written challans to violators. The handheld e-challan device has been integrated with Sarathi and Vahan (dedicated web-based applications of the ministry of road transport and highways) database to generate the digital vehicle checking report (VCR) of violators on the spot. All enforcement officials like regional transport officers (RTOs), motor vehicle inspectors (MVIs), traffic inspectors, junior motor vehicle inspectors and traffic sub-inspectors have been given point-of-sale (POS) machines to collect fines and generate VCRs electronically on the spot.


RTOs across the state have so far issued 23,482 e-challans since the system's launch in the last 13 days. Sambalpur district issued 1,667 e-challans, the highest in the state, followed by 1,581 in Bhubaneswar and 1,551 in Ganjam district.

"We found the e-challan device very convenient and transparent. A few days ago, the gadget helped us trace a vehicle which had a fake number plate," regional transport officer (zone 2), Sanjay Kumar Behera said. The STA on Thursday will distribute at least 50 e-challan devices to traffic police in districts. District traffic police personnel are scheduled to undergo a training, being organised jointly by STA and the Crime Branch, in Cuttack on Monday where they will learn of the operation of the devices.