21 Jun 2018
Over 50% truckers in India face driving related health issues: Report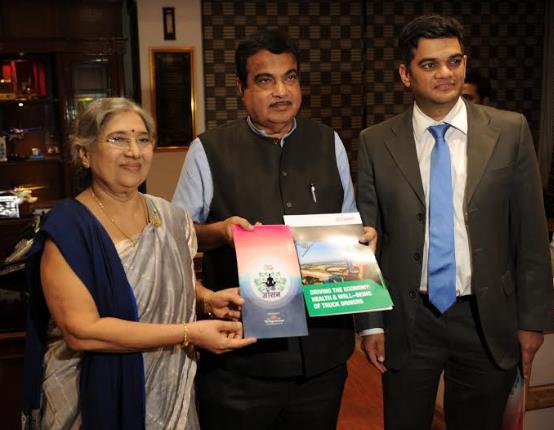 Unusually long working hours, long periods away from home and family, difficult road and driving conditions, all emerged as issues impacting
truck drivers
health. Over 50% of truck drivers have trips where duration is over 12 hours and 46% drive continuously for over six hours with no break. This brings to light the stressful lifestyle of long distance commercial drivers.
A month long research study, covering over 1000 truckers has been carried out by Kantar IMRB, a leading research organisation, in association with
Castrol India
, to understand the health issues faced by truckers which can be directly linked to the hazardous nature of the job and working conditions. According to the report, – more than 50% of truckers face driving related health issues, yet, for 63% of the truck drivers, health does not feature amongst their top three priorities in life.
Truck drivers have a high rate of occupation related injuries and among the highest rates of on-job fatality. The report delves into the lifestyle of truck drivers to understand driver well-being and personal attitudes towards health.
The ergonomic risk factors faced by Truck Drivers as a result of awkward and fixed postures, repetitive twisting of back and neck and working and sleeping in tight spaces results in chronic back, neck and joint pain.
Omer Dormen, Managing Director, Castrol India said, "The trucking
industry
is a significant contributor to our nation's economic growth and prosperity and truck drivers are the vital force in moving the nation forward. Castrol has a long and close relationship with truckers in India since the inception of the trucking industry in the country. We have several programmes in place to improve their safety and well-being. Taking cognizance of the results that have come out from the recent survey, we are putting in further effort into finding solutions which could mitigate some of the challenges being faced by this section of society."
Castrol also commissioned experts from The
Yoga
Institute in Mumbai to further investigate the issues and come up with some easy health tips which can be followed by the truckers even whilst they are on the go. The result is a series of Yoga asanas especially developed for truckers by the experts at The Yoga Institute – the Truck Asanas. Over the next six months, Castrol will work towards sharing these yoga asanas with truckers across the country, encouraging them to focus on their health and well-being.
Talking about the Yoga Asanas incorporated, Dr. Hansaji Yogendra, Director of The Yoga Institute, Mumbai, said, "We are proud to associate with Castrol India in this unique initiative to drive awareness regarding the importance of Yoga for a healthy lifestyle amongst truck drivers. We have designed special truck asanas in consultation with truck drivers keeping their health and wellness in mind. It is essential for a truck driver to be physically fit to perform his duties efficiently and we believe the asanas designed will significantly improve the overall lifestyle and performance of truck drivers."